Penname:
Breezy [
Contact
]
Real name:
Alisha
Member Since:
10/23/13
Membership status:
Member
Bio:
atomic[dot]alisha[at]gmail[dot]com

AO3 b29; DeviantArt b29; Fanfiction.net b29; Lunaescence b29; Tumblr
Grammar Girl • Moderator-Approved Grammar Guide • Purdue OWL: Grammar

Why, hello there! I'm Breezy…well, at least I am on Lunaescence. It's rather difficult to snag a single word username on every writing website. Thus, you might find my works posted under various other pseudonyms: BellJarred, Enthralled, xFabricatedxFairytalesx, Atomic Pancake, PlasticFlowers, and DreamInfinite. As you can probably tell from my abundance of aliases, I am present on a plethora of writing websites! Aside from the links provided in the above contact information, you can also find some of my more ancient works collecting dust on Mibba and Wattpad. I've never really had a penchant for those, "KIDNAPPED BY A VAMPIRE PRINCE AND FORCED TO ATTEND AN ALL MALE BOARDING SCHOOL WHERE EVERYONE INEXPLICABLY LOVES ME" tales. Once upon a time, they were my number one Quizilla pet peeve. Speaking of good ol' FAILzilla, I got my start writing there in 2008. My first ever fan fiction baby was a Tamaki Suoh/Original Character pairing entitled, "Of Princes and Paupers." If you're in pursuit of Mary Sue, look no further than that unfinished embarrassment drifting listlessly across Fanfiction.net, haha. As it currently stands, I am rapidly approaching the conclusion of my third year of university. Until I acquire my Creative Writing degree, I am both a full-time student and a full-time employee at a cute little thoroughbred farm in the south. On the off chance that you would like to contact me about moderator business, grammar questions, or acquaintanceship, you are more than welcome to hit me up via an email to my Gmail or a message on one of the various sites I frequent. My Gmail is a faster route for urgent communication, as I check it several times a day. I'm in EST in the states, and am most active around early morning or towards the close of each evening. I'm not ashamed to admit that I am a huge "girly-girl." I love pink; I love rom-coms, I love dresses with pockets; I love shoujo manga; I love chicklit; I love comic books. My prized possession is Doom Patrol #99 (the first appearance of Beast Boy). I keep my time equally divided between tedious college tasks, snuggling horses, writing recreationally, and questing away with my wonderful boyfriend on MH4U. Thank you for taking the time to peruse my profile! I hope my stories are to your liking and that you have an awesome day!



ONGOING WORKS
Title:
Breathe
Pairing:
Wally/Reader

Progress:
6/?

Title:
Faux Pas
Pairing:
Kuranosuke Koibuchi/Reader
Progress:
3/?
Title:
Happiness in the Hay
Pairing:
Turnip Head/Reader
Progress:
1/?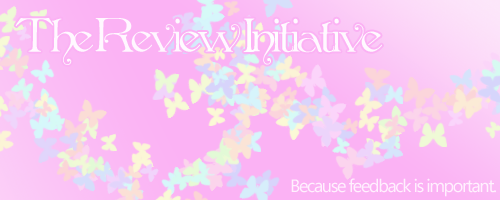 [Click the banner for more information!]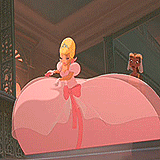 ANNOUNCEMENTS
11/29/15
Listening to: Hello by Adele
Reading: Jesus Feminist by Sarah Bessey
Watching: Game Grumps: Super Mario Galaxy
Greetings, you absolute darlings. Lots of exciting things are happening lately! Please bear with me as I wrap my head around them, shake off some dust, and put my fingers back to the keys! Fall semester is coming to a close, and I have decided to be merciful towards myself and my pocketbook and not do winter term.
Thus, a large chunk of my time will be available for writing and queue tackling (once I'm properly trained, of course). As always, thank you for your time and attention! BREEZY OUT!






1/10/2017
Listening to: I'll Never Stop Loving You by Doris Day
Reading: Killing Stalking by Koogi
Watching: Good Morning Call

Hey, you guys! My goodness, it has certainly been awhile since my last bio update, hasn't it? There's a good reason for that, haha. Recently, my boyfriend and I moved closer to our university, and are too poor to afford internet outside of "Free WiFi" zones. Needless to say, I hardly have the time I'd like for story updates and whatnot, so I've just been endlessly cycling through my dvd collection and have taken up oil pastels! :D Currently, Lunaescence is down, so I have no moderating to do. Therefore, when I do have internet, I guess you can expect to hear more from me! Have an awesome new year! Breezy out!


[
Report This
]
Stories by Breezy
Summary:
[Dib Membrane] x [Reader]
You, [First Name] [Last Name], were something special, and Dib? Well, he was just a creep...with an abnormally large head.
Categories:
Invader Zim
Characters:
Dib
Genres:
Angst
,
Comedy
,
Dark
,
Reader-insert
,
Romance
,
Songfics
,
Supernatural/Paranormal
Story Type:
Reader-Insert
Warnings:
Descriptive Blanks
,
Lyrics
,
Name Blanks
,
Spoilers
,
TV-Show
Series:
None
Chapters:
2
Table of Contents
Completed:
No
Word count:
2184
Read Count:
1793
Fish are Friends
by
Breezy
Rated:
T
[
Reviews
-
4
]
Summary:
[Aqualad] x [Reader]
He was the heroic heartthrob, the poster child for marine rights, and probably the only boy in the world to make a tacky blue wetsuit look good. And you? Well, you were just trying to keep a steady job.
Categories:
Teen Titans
Characters:
None
Genres:
Comedy
,
Reader-insert
,
Romance
Story Type:
Reader-Insert
Warnings:
Comic
,
Crude Humor
,
Descriptive Blanks
,
Language
,
Mild Adult Situations
,
Name Blanks
,
TV-Show
Series:
None
Chapters:
3
Table of Contents
Completed:
No
Word count:
2958
Read Count:
3187
Summary:
[Haku] x [Reader]
When it came to you and Haku, everything was about the reasons. When it came to a question of your relationship versus the undying devotion he had to Zabuza Momochi, though, you just hoped that those reasons were enough.
Categories:
Naruto
Characters:
Haku
Genres:
Reader-insert
,
Romance
,
Tragedy
Story Type:
Reader-Insert
Warnings:
Anime
,
Character Death
,
Descriptive Blanks
,
Language
,
Mild Violence
,
Name Blanks
,
OOC
,
Spoilers
,
TV-Show
Series:
None
Chapters:
8
Table of Contents
Completed:
No
Word count:
5065
Read Count:
6203
Set Fire to the Rain
by
Breezy
Rated:
K+
[
Reviews
-
1
]
Summary:
[Chili] x [Reader]
You may have been his girlfriend, but even you had no idea just how much it would burn when the Flame Type enthusiast finally managed to let off some steam.
Categories:
Pokemon: Black/White
Characters:
Chili
,
Cilan
,
Cress
Genres:
Angst
,
Dark
,
Drama
,
Reader-insert
,
Romance
,
Songfics
Story Type:
Ficlet
,
One-Shot
,
Reader-Insert
Warnings:
Descriptive Blanks
,
Game
,
Lyrics
,
Name Blanks
,
Spoilers
,
TV-Show
Series:
None
Chapters:
1
Table of Contents
Completed:
Yes
Word count:
944
Read Count:
857
Summary:
[Jet] x [Reader]
"[Name]," Jet called. His hands, with all of his remaining strength, curled protectively around your own. "Katara's the best healer there is. If she couldn't help me, well, it looks like the adventure's over for me."
Categories:
Avatar: The Last Airbender
Characters:
Aang
,
Katara
,
Sokka
,
Toph
Genres:
Angst
,
Dark
,
Reader-insert
,
Romance
Story Type:
Death Fic
,
Reader-Insert
Warnings:
Character Death
,
Descriptive Blanks
,
Language
,
Name Blanks
,
Spoilers
,
TV-Show
Series:
None
Chapters:
1
Table of Contents
Completed:
Yes
Word count:
751
Read Count:
843