Penname:
Jealous Kitty [
Contact
]
Real name:
Kitty
Member Since:
10/23/13
Membership status:
Member
Bio:
[ A Little About Kitty ]
Twenty-four and married
Part-time worker trying to pay rent
Nutritional Science major with a very large candy stash
Music is my inspiration for writing
Manga has supported me through my darkest times
Final Fantasy VII: Advent Children inspired my quest into gaming

[ Currently ]
Listening to… Under Grey Skies by Kamelot
Reading… Itsuwaribito
Watching… The Lord of the Rings Trilogy
Playing… Dragon Age Inquisition

[ Other Places to Find my Work ]
Lunaescence

[ UPDATE ]
November 15, 2015
Wow. Life just ticks by. I find time to read stories and enjoy the video games. As I work, the weeks just past and before I know it months have passed and I haven't worked on my story. So I posted what I have. And I hope that the holidays will give me time to sit down and write and ending for My Dreams Don't Comfort Me. But no promises, after all it will probably not be the ending you all want. But in the meantime maybe I can put together a few one-shots and at least do some work there. But until then, I wish you all the best.

[ Stories ]


My Dreams Don't Comfort Me
Cloud Strife x Reader:You
music ~ Comatose by Skillet
Chapter 7 - Validating
Chapter 8 - Drafting


[ One Shots ]


Just A Typical Fanfic
Vincent Valentine x OC:Asoka Yoshizowa
music ~ Betrayal & Invasion from Bleach
written for my dear friend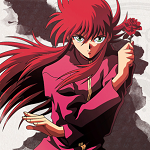 Christmas Present
Kurama x Reader:You
written for Shiawase
[
Report This
]
Stories by Jealous Kitty
Christmas Present
by
Jealous Kitty
Rated:
T
[
Reviews
-
1
]
Just a Typical Fanfic
by
Jealous Kitty
Rated:
K+
[
Reviews
-
1
]
My Dreams Don't Comfort Me
by
Jealous Kitty
Rated:
T
[
Reviews
-
12
] New!
Summary:
It all began with the voices – the demons that you could constantly hear whispering. Then before you know it, you find yourself in a city called Edge taking refuge at Seventh Heaven. It is also here that you meet a man by the name of Cloud Strife. And as if distinguishing whether this is reality or a dream isn't difficult enough, you soon find yourself entangled in the mystery of Shinra's Project R.

Cloud Strife x Reader (You)
Categories:
Final Fantasy VII
Characters:
Cloud Strife
,
Various
Genres:
Action/Adventure
,
Drama
,
Reader-insert
,
Romance
Story Type:
Original Fanfiction
,
Reader-Insert
Warnings:
Language
,
Violence
Series:
None
Chapters:
7
Table of Contents
Completed:
No
Word count:
10798
Read Count:
2166